Preconference Session 
Tuesday, March 29 | 4:00pm–5:30 pm  
ACPE UAN: 0233-0000-22-023-L04-P 
1.5 contact hours * Knowledge-based 
Please note: This session is open to AMCP 2022 meeting registrants. No pre-registration is required. 
Course Description 
When everyone naturally has unconscious bias, what are the implications when making health care decisions? How does unconscious bias relate to other terms like racism, prejudice, or systemic oppression? Do our personal biases impact judgement particularly for disadvantaged groups or different cultures? Although it is ordinary to categorize others and to do so without even realizing, there are techniques to recognize these individual biases and mitigate negative outcomes on a larger scale. Evidence of implicit bias among health care professionals is similar to that of the general population and affects clinical judgement and interactions for a variety of patient characteristics, including race, ethnicity, gender, socioeconomic status, age, mental illness, weight, and other factors. 
Join Dr. Kali Cyrus to better understand the source and definition of implicit bias, and its relationship to racism, prejudice, and structural oppression. Dr. Cyrus will explain how white supremacy has shaped the biases that influence health care actions and decisions, and the implications for managed care professionals. Learn how to recognize your own personal and unconscious blind spots through discovery exercises and how to express these perspectives to make more informed decisions. 
Learning Objectives 
At the completion of this program, participants should be able to:
Define implicit bias, racism, prejudice, structural oppression and their larger implications in the delivery of quality health care. 
Discuss how to recognize individual biases for a variety of patient characteristics. 
Distinguish individual implicit biases as a discovery exercise to better understand those unconscious associations that might influence managed care decisions particularly for vulnerable or disadvantaged populations. 
Using self-identified implicit biases, identify strategies and approaches to address implicit biases in the health care setting.
Faculty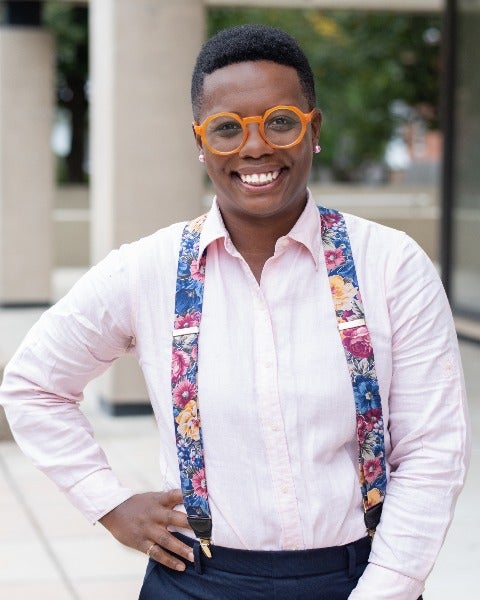 Kali D. Cyrus, MD,MPH 
Assistant Professor Johns Hopkins Medicine, Psychiatry & Behavioral Sciences
Dr. Kali Cyrus is one of the few Black, queer, female, Ivy league educated psychiatrists on the market, and she offers groundbreaking consultation on managing conflicts stemming from identity differences. She received her BA in Psychology from Stanford University, Masters in Public Health from Emory University, and Medical Degree from the University of Illinois at Chicago. She then completed psychiatric training at the Yale School of Medicine where she served on the faculty as the Director of the Standardized Patient Program. She is a respected leader in highlighting the ways in which discrimination impacts health through her political advocacy with the Committee to Protect Medicare, academically as an Assistant Professor at Johns Hopkins Medicine, and in the mainstream media using videos, opeds, and speaking engagements including national news outlets like CNN and MSNBC. She wil also be featured in Season 3 of the Showtime Series, Couples Therapy. You can follow her on twitter, instagram, and most social media platforms.