Industry Workshops provide an opportunity for AMCP corporate members to highlight their latest drug therapies, technologies, and a wealth of products and services affecting professionals working in managed care pharmacy. 
All Industry Workshops take place on Wednesday, March 22, from 12–1pm.  
Materials presented in workshops may be promotional and concentrate on a specific product, service, or therapeutic area. Therefore, these presentations are considered promotional and do not offer continuing education credit. 
RETHINK Management of Recurrent Clostridioides difficile Infection (rCDI) with REBYOTA™ (fecal microbiota, live – jslm)  
Room: 221A
Description: This session will provide an overview of the burden of recurrent Clostridioides difficile infection (rCDI) and review key clinical and economic data for REBYOTA™ (fecal microbiota, live – jslm), the first and only FDA-approved microbiota-based live biotherapeutic. 
REBYOTA is a microbiota suspension that delivers live microbes — including Bacteroides — in a one-time 150-mL dose. The pivotal Phase 3 program builds on nearly a decade of research with robust clinical and microbiome data collected over six studies with more than 1,000 participants. The approval of REBYOTA is a major breakthrough in harnessing the power of the human microbiome to treat disease.  
Presenter: 
Samson Ng, PharmD, RPh  
Senior Director, Medical Affairs — Gastroenterology/Microbiome 
Sponsored by Ferring Pharmaceuticals Inc. 

Eyeing Up Evaporation:  Getting at the Heart of Dry Eye Disease 
Room: 221B
Description: Dry Eye Disease (DED) affects at least 38 million people in the United States.  Approximately 18 million are diagnosed but claims data shows only 1.2 million people are being actively treated with a prescription medication.  This presentation will provide an overview of Dry Eye Disease with a particular focus on understanding the etiology of evaporative dry eye, which represents the vast majority of all DED cases.  
Presenter:
Rahul Pandit, MD is the speaker for this session. Dr. Pandit is an Associate Professor of Clinical Ophthalmology, Weill Cornell Medicine, and practices at Houston Methodist Eye Associates within the Blanton Eye Institute, Houston, Texas. Dr Pandit serves as Medical Director of the Houston Methodist Hospital Ophthalmology Operating Room in Houston, TX. 
Sponsored by Bausch + Lomb
Evaluation of Innovative Therapies: Value Assessment Considerations for Duchenne Muscular Dystrophy
Room: 221C 
Description: Duchenne muscular dystrophy (DMD) is a rare, genetic neuromuscular disease resulting from the absence of functional dystrophin protein and characterized by progressive muscle weakness. This session will include a brief introduction on the progressive nature of DMD, and the need for innovative therapies for the majority of patients. We will then discuss the increasing importance for updated approaches to cost-effective analyses in order to appropriately assess the value of single-administration therapies for severe, rare diseases. 
Presenters:
Daniel Malone, PhD, FAMCP 
Kathrin Kucharski, PharmD, BCPS 
Sponsored by Sarepta

Opportunities to Reduce the Rising Tide of Cardiovascular Events Through Better LDL-C Management 
Room: 221D
Description: Cardiovascular disease is still the leading cause of death in the United States and the trend is moving in the wrong direction, with 2020 setting a record for deaths due to cardiovascular disease in the US at close to 1 million.  LDL-cholesterol is a major modifiable cardiovascular risk factor which continues to be poorly controlled.   
The Family Heart Foundation is a non-profit organization dedicated to research, education, and advocacy and as part of our ongoing research efforts, we have examined the state of LDL-C control among 38M Americans at high and very high-risk for cardiovascular disease in the proprietary Family Heart Database.  This session will provide an update on current LDL-C treatment guidelines and focus on key findings and insights from an analysis of the Family Heart database, many of which are being shared publicly for the first time at AMCP 2023. 
Presenters:
Cat Davis Ahmed, MBA — Vice-President, Policy and Outreach, Family Heart Foundation 
Kelly Myers — Chief Technology Officer, Family Heart Foundation 
Amit Khera, MD — Professor of Medicine Director, Preventive Cardiology Program, UT Southwestern in Dallas 
Sponsored by Family Heart Foundation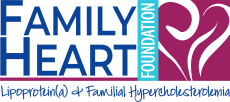 ---
Industry Workshops with a PIE logo include preapproval information exchange information. Subject to federal laws and regulations, attendance at these sessions is restricted to payors, formulary committee, or other similar entity representatives with knowledge and expertise in health care economic analysis, carrying out responsibilities for the selection of drugs for coverage or reimbursement. Look for additional details on the PIE information page. 
Additional Industry Workshop sponsorship opportunities may be available. Contact Rebecca Mercado, senior manager of exhibits and sponsorships, at rmercado@amcp.org for more details.